Walki®Bioska Film 506
Walki®Bioska Film 506 can be passed through flow-pack machines at normal speed. Its asymmetric structure keeps sealing blades clean.
meets the EN 13432 industrial compostability standard
easy to use, seal and print on with flow-pack machines
durable even under demanding conditions, such as oils and salad dressings
can be laminated onto cardboard, cellulose-based products and a variety of compostable materials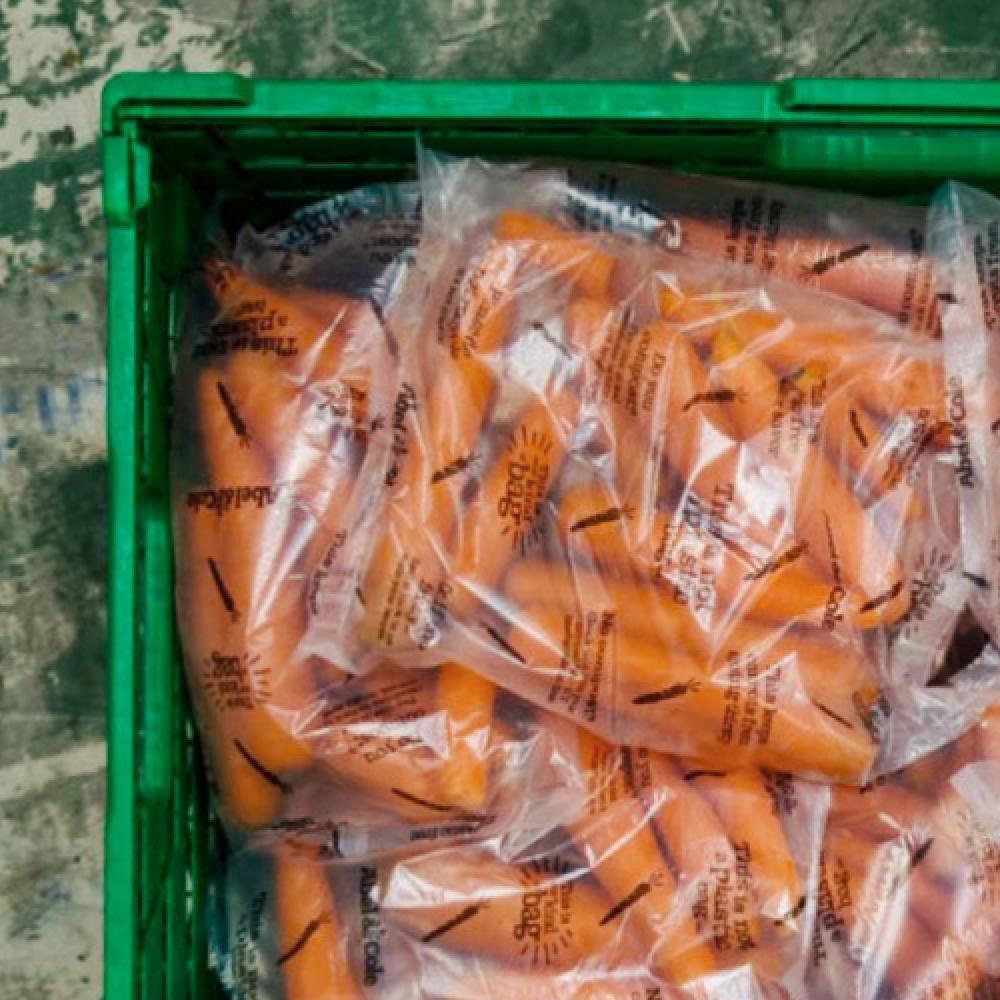 Technical information
Our sales managers will gladly tell you more about the product properties.
| | | | | |
| --- | --- | --- | --- | --- |
| Dimensions | | | | |
| Parameter | Standard | Nominal value | Unit | Tolerance |
| Thickness | ISO 534 | 25 | mic | +/- 10% |
| Physico-mechanical properties | | | | |
| Parameter | Standard | | Nominal value | Unit |
| Unit weight | ASTM D 2673 | | 31,25 | g/m2 |
| Density | ISO 1133 | | 1,25 | g/cm³ |
| Modulus (automatic Young's) | ISO 527-3 | MD | 4662 | MPa |
| | | CD | 4081 | MPa |
| Tensile stress at yield | ISO 527-3 | MD | 57,3 | MPa |
| | | CD | 54,0 | MPa |
| Tensile stress at tensile strength | ISO 527-3 | MD | 83,1 | MPa |
| | | CD | 53,5 | MPa |
| Tensile strain at tensile strength | ISO 527-3 | MD | 2,64 | mm/mm |
| | | CD | 0,08 | mm/mm |
| Tensile strain at break | ISO 527-3 | MD | 2,92 | mm/mm |
| | | CD | 1 | mm/mm |
| Tensile extension at break | ISO 527-3 | MD | 146,1 | mm |
| | | CD | 65,2 | mm |
| Load at tensile strength | ISO 6383-1 | MD | 0,30 | N |
| | | CD | 0,45 | N |
| Tear resistance | ISO 6383-1 | MD | 20,5 | N/mm |
| | | CD | 30,2 | N/mm |
| Tensile stress at tensile strength | ISO 6383-1 | MD | 0,82 | MPa |
| | | CD | 1,21 | MPa |
| Barrier properties | | | | |
| Parameter | Standard | | Nominal value | Unit |
| WVTR | ASTM E 96 | | 105 | g/m2/24h |
| OTR | ASTM D 3985-5 | | 1043 | cm3/m2/24h |
| Thermal properties | | | | |
| Parameter | Standard | | Nominal value | Unit |
| Melting point | ISO 3146 | | 110 | °C |