Walki®Bioska Film 506
Walki®Bioska Film 506 is particularly suited to packaging fruit, vegetables and berries. The products can be seen through the film.
meets the EN 13432 industrial compostability standard
durable even under demanding conditions, such as oils and salad dressings
easy to use, seal and print on with flow-pack machines
can be laminated onto cardboard, cellulose-based products and a variety of compostable materials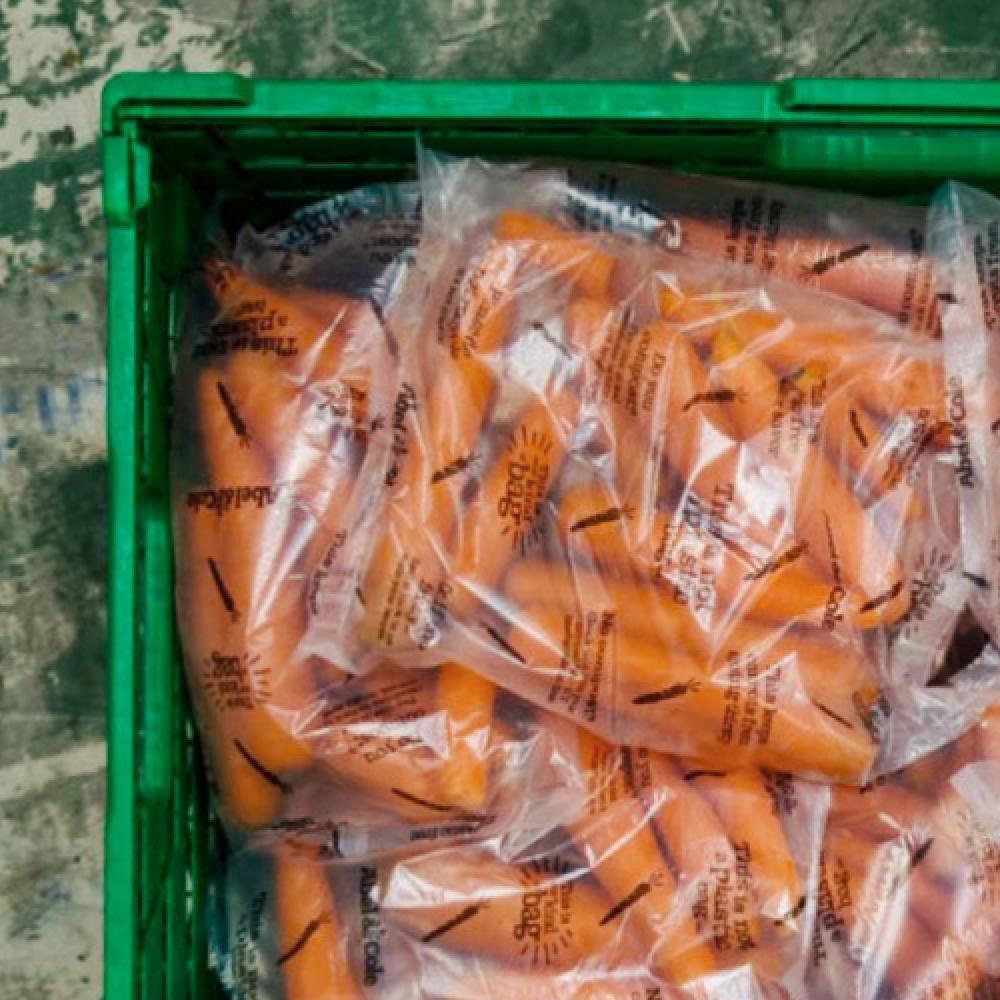 Technical information
Our sales managers will gladly tell you more about the product properties.
| | | | | |
| --- | --- | --- | --- | --- |
| Dimensions | | | | |
| Parameter | Standard | Nominal value | Unit | Tolerance |
| Thickness | ISO 534 | 25 | mic | +/- 10% |
| Physico-mechanical properties | | | | |
| Parameter | Standard | | Nominal value | Unit |
| Unit weight | ASTM D 2673 | | 31,25 | g/m2 |
| Density | ISO 1133 | | 1,25 | g/cm³ |
| Modulus (automatic Young's) | ISO 527-3 | | 4662 | MPa |
| | | | 4081 | MPa |
| Tensile stress at yield | ISO 527-3 | | 57,3 | MPa |
| | | | 54,0 | MPa |
| Tensile stress at tensile strength | ISO 527-3 | | 83,1 | MPa |
| | | | 53,5 | MPa |
| Tensile strain at tensile strength | ISO 527-3 | | 2,64 | mm/mm |
| | | | 0,08 | mm/mm |
| Tensile strain at break | ISO 527-3 | | 2,92 | mm/mm |
| | | | 1 | mm/mm |
| Tensile extension at break | ISO 527-3 | | 146,1 | mm |
| | | | 65,2 | mm |
| Load at tensile strength | ISO 6383-1 | | 0,30 | N |
| | | | 0,45 | N |
| Tear resistance | ISO 6383-1 | | 20,5 | N/mm |
| | | | 30,2 | N/mm |
| Tensile stress at tensile strength | ISO 6383-1 | | 0,82 | MPa |
| | | | 1,21 | MPa |
| Barrier properties | | | | |
| Parameter | Standard | | Nominal value | Unit |
| WVTR | ASTM E 96 | | 105 | g/m2/24h |
| OTR | ASTM D 3985-5 | | 1043 | cm3/m2/24h |
| Thermal properties | | | | |
| Parameter | Standard | | Nominal value | Unit |
| Melting point | ISO 3146 | | 110 | °C |